Masterclass Diversity & Inclusion
25 september 2023
1 december 2023
Op Locatie
Amsterdam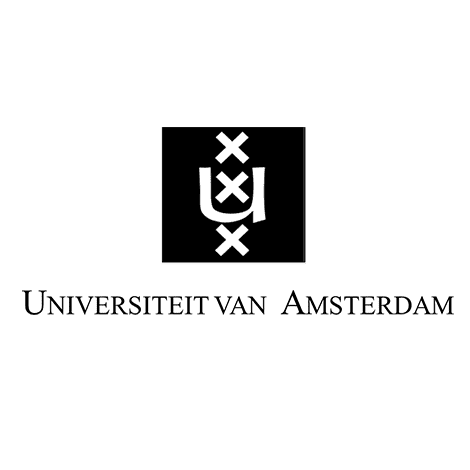 Masterclass Diversity & Inclusion
The need to create an inclusive company is bigger than ever. Allowing everyone to be unique and stimulate feelings of belongingness – also known as inclusion – has been labeled the panacea in the field of diversity management. Diversit is one of the sustainable growth factors and leads to more innovation, better communication, and better decision-making.
Bringing diversity to your organisation is not enough though. Inclusion is what you should aim for to profit from diversity. But where do you start or build upon? How to attract a diverse group of employees? How do you make them stay when they are a minority? And how do you build an inclusive company culture? Those are the questions that will be addressed in this programme.
This certified programme for HR professionals, D&I managers, CEO's or other professionals who have taken on D&I responsibilities, is a complete and intense
programme to give you all the information you need about every aspect of diversity and inclusion.
At the end of this programme, you will have your own personal, actionable D&I strategy. Unique to this programme is that you are allowed to bring stakeholders to
up to five sessions in order to create support within your organisation.
We will address the following topics and questions
Theory: The origin, forms and effects of social exclusion and inclusive culture.
– Culture: How to change the culture and improve inclusivity?
– Organisation: Organising for diversity and inclusion: recruiting, development, retaining diverse people, creating a movement.
– Making the change: leadership, inclusive communication.
– The Buy In: How to get the 'buy in' in your organisation for your diversity & inclusion strategy and plan.
– Best practices from IBM, Lloyd Banking, Deutsche Telekom, and more.
– Get to work: Your personal challenges and personal diversity & inclusion plan or strategy.
The programme
The programme Diversity & Inclusion counts 8 sessions, divided into four chapters.
The first chapter addresses what Diversity and Inclusion is, where it comes from, and what it does with people. The inclusive culture is the topic of the second chapter, the third chapter discusses the processes need to organise for diversity & inclusion. The last chapter covers the topic of change (leadership, communication).
Unique to this course is the possibility to invite stakeholders from your own organisation for 5 of the lectures for free. It helps you to exchange your experience and knowledge and to help you better connect with your stakeholders: Essential for the success of your D&I strategy and implementation.
Dates:
25 September 14:00-17:30
26 September 14:00-17:30
27 September 14:00-17:30
3 October 15:00-17:30
10 October 15:00-17:30
31 October 15:00-17:30
7 November 15:00-17:30
10% discount
Members of HRcommunity get 10% discount on this masterclass. Use code 'HRcommunity' in the application form.
Ook Interessante
Kalender
Wil je de effectiviteit van veranderen verbeteren? Sluit je dan aan bij deze training van SDO Opleidingen.
Lees verder
Welkom bij onze unieke HR Webinar Week over Human Resources en de Employee Experience! Verkrijg nieuwe inzichten en praktische tips.
Lees verder
Heb je soms moeite met het verdelen van jouw taken over de beschikbare tijd en heb je besloten om je zelfmanagement te versterken?
Lees verder
WORD LID
Met HRcommunity maken we het werkveld iedere dag een stukje beter en mooier. Meld je gratis aan als lid, maak verbinding, haal én breng kennis, maak je eigen ledenprofiel, connect met andere leden en meer.
PUBLICEER
Heb je een uniek en interessant artikel geschreven en denk je dat deze interessant kan zijn voor de leden van HRcommunity? Stuur deze dan in via het formulier en wij gaan er mee aan de slag.